31 Jul

What a Fascinating Ethnic Group in the Philippines Can Teach Us About Sun Protection…

I was born and raised in the Philippines, a country of 134 ethnic groups,

120 different languages

, and 7,107 islands. Growing up close to the capital, Manila, I was most enamored by the southernmost portion of the country, called Mindanao. Though most of the country is Christian, that part of the country is predominantly Muslim.

There are 18 different ethnic groups that live in Mindanao. One of them are the

Badjao/Bajau

, also known as Sea Gypsies, as they move with the wind and tide in their small houseboats called Vintas. These seafaring people have the most fascinating rituals that illustrate their concept of life and their relationship to the sea. For example, it is said that immediately after birth, a newly born  infant is thrown into the seas and the rest of the family save the newborn.

Their native religion is primarily ancestor worship and animistic, especially with the God of the Sea and other spirits. The Bajau people are incredible deep sea divers and fishermen. They are able to hold their breath for a long period of time and achieve negative bouyancy without the use of weights and other scuba equipment.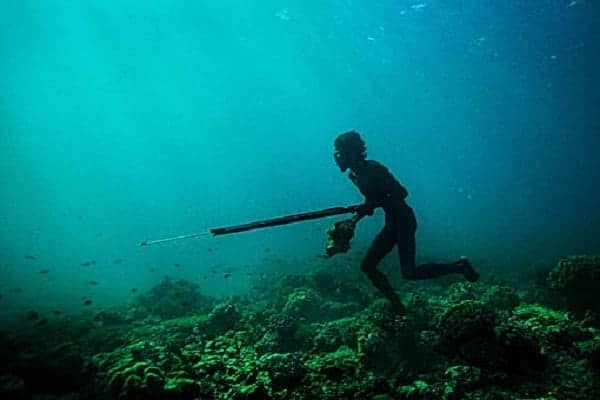 Traditionally, Badjao women would make a concoction from rice and turmeric and seaweed with astaxanthine. They would apply this on their skin as a sunblock because turmeric and astaxanthin are potent antioxidants that are photoprotective. These protect the skin from UV-induced sun damage without the harmful chemicals that can destroy the coral reefs.
HERE
is a stunning photo series from Getty Images that illustrate this practice.
Once this travel ban is over and I am able to get back to the Philippines, Mindanao, especially
Tawi-Tawi
is definitely on my list!
I mean, come on…
I'm in love….
And I heard the diving is spectacular too! Another plus is the scarcity of tourists as most people are afraid of venturing out that far from the capital.
Hope you're well and staying safe!
Lots of love,
Paula